OMD S.p.A. adopts the Quality Management System certified according to the international standard UNI EN ISO 9001:2015 with the will of propose itself to the customers as a safe and reliable partner with whom develop significant collaborations in the common interest, through:
• A dynamic and flexible organization commensurated with the needs and sensitive to contingent moments
• Professionalism based on experience gained in this sector for years
• Development and assistance by a dedicated staff
• Determinedly seeked customer satisfaction
The Company boasts an agile and modern organizational structure, both in terms of managment and production, achieving thus always excellent results in terms of quality.
Experience, know-how, knowledge of business processes and an efficient business organization with qualified operational staff are a guarantee of efficiency and quality of the activities offered to customers.
The choice of the certification authority is related, above all, to the type of accreditation with reference to the EA sector to which it belongs. Among the accreditations, EA (EA - European Co-operation for Accreditation, which represents the European infrastructure for the management of the conformity assessment activities) reiterates the importance of the rules which govern the accreditation in Europe, reaffirming thus the strategic role of the United Kingdom Accreditation Service (UKAS) for organizations operating not only in national markets.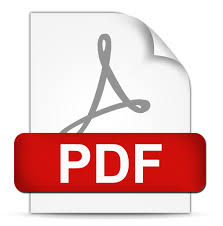 Download PDF